Our staff's commitment to you
Our staff is committed to providing support, compassion, information, and direction as needed to all members of our community, their families, and friends who are dealing with loss and grief.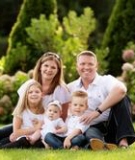 Brianne Edwards
Licensed Funeral Director/ Office Manager
Brianne is a 5th generation Tacoma area resident. Brianne enjoys spending time with her husband, children Anna & Andrew, family, friends, and cats (Bad boy & Sammie). In her younger years, she spent nine years as a competitive gymnast.
Brianne is a graduate of the University of Washington, Tacoma with a degree in Business Administration, concentration in Finance. She is also a licensed funeral director and is a past member of the UWT Business Student Ambassadors, UWT Finance society, and UWT Marketing society. She is currently a member of the UW Alumni Association.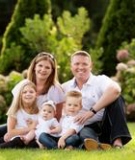 Derek Edwards
Licensed Funeral Director and Embalmer
Derek was raised in Grays Harbor County and graduated from Aberdeen High School in 1997. Derek started in the funeral industry July 1, 1997 and later completed Mortuary training from Cypress College in 1999. He then came home to Washington and worked at a funeral home in Shelton while continuing his education at South Puget Sound Community College in Olympia.


Derek later was accepted to the Milgard School of Business at The University of Washington-Tacoma where he met and married his wife Brianne Turner; a 5th generation Tacoma resident. Both Derek and Brianne graduated from the University of Washington, Tacoma with degrees in Business Administration; Derek in Management and Brianne in Finance. Both are members of the UWT Alumni, Milgard School of Business.

Derek's vision is to leave a legacy of helping our community.