Obituary for Craig Alan West
The Rev. Craig Alan West

Surrounded by love from his wife, daughters and grandson, the Rev. Craig Alan West died on All Souls' Day, Friday, Nov. 2, 2018 after living 10 months with stage 4 lung cancer. He was 68.

Born July 4, 1950 in Seattle to Elaine Marie (Grunden) and George Bennett West, Craig was the oldest of four siblings (Kirk, Cary and Karen). Elaine died when Craig was 2, and his father married Joan Rhodes two years later.

Throughout his life, Craig traveled a circuitous route with the Pacific Northwest at its center. As a child he lived in Seattle, Boise, Denver and Palo Alto before landing in Granada Hills, CA. After graduating from Granada Hills High School, he returned to Seattle and the University of Washington, where he earned his freshman numerals in football and meandered through calculus, architecture, anthropology and fine arts to a degree in psychology. At the UW campus ministry he met Miriam Durland; they married July 1, 1975 and were blessed with three daughters over the next seven years. Their family lived throughout the state -- Seattle, Walla Walla, Carnation, Lake Stevens, Forks, Monroe, Poulsbo and Orcas Island -- and lived twice out of state, in Alexandria, VA and Ticonderoga, NY.

A contemplative, intuitive and innately curious person, Craig's faith was always central to his life. When his mother died, he told his father, "Don't worry. Jesus will take care of us." He lived for a while with his grandmother Hazel, where he heard Bible stories that assured him he was not alone in the world. Throughout his life, he recalled the safety he felt when he sat in her lap, secure in the knowledge that he was deeply loved. Craig was confirmed in the Episcopal faith at age 10. As a high school senior, he spent Holy Week at the Mount Calvary Monastery, where he was introduced to monastic life. It was a discipline he would continue to revisit; in the early 1970s he briefly was a postulant to the Order of the Holy Cross in St Louis. After working several years in a secular career and still feeling called to ministry in the church, in 1991 Craig became a postulant for Holy Orders and earned a master's in divinity from Virginia Theological Seminary. He was ordained to the transitional diaconate in June 1994 and to the priesthood in January 1995 at Trinity, Seattle, where his parents were married and he was baptised.

Craig was thoroughly interested in how people relate to one another, and immersed himself in human relations labs and related workshops and trainings, including appreciative inquiry and anti-racism. He worked diligently to acknowledge and let go of his white male privilege and to advocate for and partner with people targeted by injustice: standing with the people of Standing Rock and the Pine Ridge, Lower Brule and Crow Creek reservations; working with psychiatric patients at St. Elizabeth's Hospital in Washington, D.C.; navigating grievances between prison inmates and staff. Craig's 12-year career in Washington state's Department of Corrections -- beginning as a substance abuse counselor, then as a correctional officer, classification counselor, correctional unit supervisor and grievance coordinator -- taught him the importance of being fair, firm and consistent, an adage he found applicable to all relationships, not just between prison staff and inmates.
Craig had an ambivalent relationship with the game of football. He excelled at it through high school and earned his freshman numerals as a walk-on at the University of Washington. He continued to follow the Huskies each season and greatly admired Coach Petersen's goals for his team. Although he often used what he learned from the game, he believed that it was too costly and aggressive, and wished he had stayed with the trombone.

An avid angler, Craig studied stream ecology, tied his own convincing flies and built custom rods for loved ones. He spent as much time as possible steelhead fishing on the Hoh River in the Olympic Peninsula, where he caught the occasional really big fish and lost the occasional hat or rod. He was also a trained carpenter and boat builder (at Seattle Central Community College's Gompers branch) who prided himself on careful attention to detail and doing a job right (measure twice, cut once). On Orcas Island, he built a home of his own design and, with his family's assistance, did the home's finish carpentry with his own hands.

An imposing presence -- tall, with broad shoulders, a full beard and bright blue eyes -- Craig could come across as intimidating -- until he smiled, with his whole face beaming and eyes twinkling. A sweet man with a kind heart, he balanced, sometimes precariously, between reverence and irreverence. Playful, quick-witted and quirky, he teased in ways that let people know he saw them and was paying attention.

In 2007, Craig and Miriam answered the call of a lifetime, moving to South Dakota, where he served as superintending presbyter of the Pine Ridge Episcopal Mission and the Mni So'se Cluster, including two terms as iyokiya-intancan of the Niobrara Council. While in South Dakota, the pair became a formidable team, traveling to several churches each week, completing various construction and repair projects, learning the Lakota language and hymns and participating in hundreds of burials, wakes and memorial services over the course of 10 years.

In August 2017, Craig retired and returned home to Washington state. He and Miriam purchased property on Harstine Island and designed another home they intended to hand-finish themselves. In January 2018, Craig received his diagnosis and over the next 10 months he stayed upbeat through several rounds of chemotherapy, immunotherapy and radiation treatments, hospitalizations and hospice. Throughout his illness, he befriended those who treated his disease and attempted to befriend the disease itself. He was steadfast in his integrity and honesty with himself and others, especially as he moved toward the end of his life.

Craig is survived by Miriam, his devoted wife and partner of 43 years; daughters Norah, Heather (Chris Schulz, Ellie and Jasper) and Claire; grandson, Elijah; father, George; siblings Kirk, Cary and Karen (Michael Spence); a dozen nieces and nephews; and a vast extended family, friends and colleagues who love and miss him deeply. A celebration of his life takes place at 2 p.m. Monday, Nov. 12 at St. Christopher's Community Church in Olympia. In lieu of flowers, donations may be made to Native American ministries in the Episcopal Diocese of South Dakota, Providence SoundHomeCare and Hospice or Mayo Clinic.
To send flowers or a remembrance gift to the family of Craig Alan West, please visit our Tribute Store.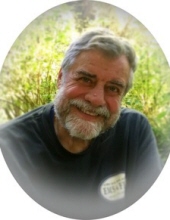 Thank you for sharing your
memory of Craig
Provide comfort by sending fresh
flowers from our local florist.
No thanks, please don't show me this again.