Obituary for David Alan Headley
The dearest and most gracious, most gentlemanly husband, friend, and our father, David Headley, has gone to be with our Lord and Savior. In everything he did, he was the community-builder; connecting with people in love and care, desiring the best for everyone who crossed his path–family, friends and even strangers.

David Alan Headley was born on January 20, 1932, in Grand Rapids, Michigan, to the Rev. Wil-liam and Ella (Burns) Headley. As the youngest child of a Baptist pastor, Dave was raised in a Christian home filled with God's love, a strong sense of tradition and the joy of music, and he came to his salvation in the Lord Jesus Christ as a young boy. That early decision was momentous. Borrowing from a philosopher, one leader has described the walk of life for a Christian as a "long obedience in the same direction," and Dave Headley never wandered off the path. As a man, a son, husband, father, and friend, he kept his eyes focused on the resurrected Savior as the guiding Spirit of his life.

From Grand Rapids, Dave's family moved to the Central Valley town of Ceres, California, where the Rev. Headley had been called to pastor the First Baptist Church. At Ceres High School, in several classes, but especially in band, Dave met and fell in love with Patricia Pastor. After graduating from high school, Dave attended college in the California cities of Fresno and Chico, and was drafted into the U.S. Army during the Korean War era. On his first leave back home, David and Patricia were married on October 24, 1953. With Dave's honorable discharge from the Army, the young couple settled into the Monterey Bay area of California and soon had three children: a son, Donn (b. 1954) and two daughters, Robin (b. 1956) and Janine (b. 1959). Dave had started a career working for the retail giant, Sears, Roebuck and Co., in Salinas, California. He rose to manage various departments during his time with the company, eventually working for Sears for 37 years. Just as important to Dave was his service to our church community: a deacon in the church in Salinas, worship leader and choir director for many years in the Whittier Hills church in Southern California.

Sears recognized Dave with several promotions, and he moved his family down the state of Cali-fornia from Salinas to Bakersfield to Southern California in the 1960s and '70s. In 1995, Dave and Pat retired to the beautiful state of Washington, settling in Port Orchard. Mom and Dad had fallen in love with Washington State, "God's country," quickly putting down roots and helping build community and friendships in their neighborhood, church and new home town. Dad always said that his retirement years were far busier than his working years. This, of course, spoke to his character of service: their dedication to traveling the Northwest (and the world) and learning its history; their full involvement in Christ the Rock Church, including his 15 years as leader/master of ceremonies for the church's Senior Breakfast Group; their devoted loyalty to their beloved Huskies, Mariners, Seahawks, and Sounders; his loving phone calls and letters to friends and fami-ly members. The latter was now crucial, since his children by this time had married and had child-ren of their own: Donn and Cassandra (Julia, Evan, and Eric); Robin and Scott Frankel (Chelsea, Mallory and Jason); Jan and Scot Turner (Amy and Brandon). Mom and Dad are also great-grandparents of three: Hailee (11), and the newborn twins Knox and Nash. Because of his great heart for us all, just as he had been a hands-on father of his children, he was the consummate grandfather, custom-fitting his love and attention to the needs and love of each.
So here stands his enduring monument: a strong and loving marriage to our Mom for 64 years; committed and extremely loving guidance, encouragement, and prayer for his children and their families; loyal and service-oriented dedication to his church, neighborhood and work; and a legacy that will last into many generations. We miss you Papa, for it was through your love that we learned to love. You always put all others first, yourself last, and we know you are now among the first in Glory. You were so good at reflecting the love of the Father to us and we wait for the day when we will all be re-united for eternity. We are amazingly grateful for your presence in our lives.

A Memorial Service for David Headley will be held at 10:00 a.m. on Wednesday, August 2, 2017, at Christ the Rock Community Church, 4100 SW Old Clifton Road, Port Orchard, WA, 98367
(Ph: 360.674.7000).
To send flowers or a remembrance gift to the family of David Alan Headley, please visit our Tribute Store.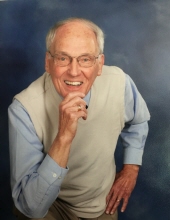 Thank you for sharing your
memory of David
Provide comfort by sending fresh
flowers from our local florist.
No thanks, please don't show me this again.