Obituary for Martin Daris Vanover
Martin Daris Vanover

Martin Daris Vanover was born to Monroe and Francis Vanover in Burdine Kentucky on February 21st, 1939. He was the second of four children, including his older sister Billie, younger brother Jackson, and younger sister Louise. When he was four, his family made the move to Troy, Ohio, where his father worked as a builder and his mother worked in a meat packing plant. Martin had many fond memories of life as a young boy in Ohio. He remembered vividly the Christmas light display woven around and behind the frozen waters of Ludlow Falls, and the living nativity that would be performed annually at the base of the icy cascade in front of all those beautiful lights. He also recalled skating for miles with his friends on the thick ice of the Miami and Erie Canal, and exploring the banks of the canal along the towpath once used by horses and mules to tow the boats.
Martin's first job as a boy was selling ice cream from a pushcart in Troy. He'd load up his cart with frozen treats and sodas and head over to construction sites, where the laborers were all too happy to relax for a moment with something sweet and cold! After his cart was empty, Martin would use some of his profits to buy more ice cream, which he'd then push down across the railroad tracks to the poor section of town. There, he'd give it away to children who'd never be able to afford ice cream otherwise. This was to be only the beginning of a life spent in quiet, compassionate acts of service to others, especially children.
In his senior year of high school, Martin began working for the Troy Lumber Company as part of a work study opportunity. Having been drawn to carpentry ever since working with his dad as a boy, Martin elected to stay on as an employee at the company after his graduation in 1957. He remained there for four years, until he received a letter in December of 1961 informing him that he'd been drafted into the United States Army. Three months later, he reported for boot camp at Fort Jackson, South Carolina. His carpentry skills would serve him well over his military career. Upon graduating boot camp in April of 1961 as a Private Second Class, he was granted a stateside position teaching a shop class to other enlisted men. He remained in South Carolina until October of 1964, when he was deployed near Mt. Ararat in Turkey as a Private First Class.
Officially, Martin arrived in Turkey as a company carpenter. However, he and his commanding officers soon realized that there was nothing for a full-time carpenter to do there, since the lack of trees in the area meant there was nothing made of wood! Because of this, he was given top-security clearance and reassigned to the on-base missile program, within which he was promoted to Sergeant the following April. During the frigid winter he spent in Turkey, he and the men in his unit learned of a nearby Catholic orphanage and school being run out of a dilapidated old building without any heat. This made the winters of snow and sub-zero temperatures very difficult for the children and the nuns who ran the school. Martin and his buddies were able to not only wire the building for heat, but also wire and install refrigeration units to store food, which the building also lacked.
After a 12-month deployment in Turkey, Martin returned to the U.S., where he was sent to Fort Lewis (and the West Coast!) for the first time. After a two-year stint in Washington, during which he was promoted to Staff Sergeant in September of 1966, Martin was deployed to Vietnam, where he spent the next 12 months attached to an artillery unit. Martin spoke frequently of his time there. He recalled getting to see the Hawaiian Islands on his sea voyage to Vietnam, but was never able to stop to actually get to visit them, much to his regret. He also recalled boiling coffee in a large pot, and throwing cold eggshells in to make all the coffee grounds sink to the bottom so it was fit to drink! In Vietnam he was awarded the Army Commendation Medal, for "distinguishing himself by exceptionally meritorious service in support of allied counterinsurgency operations in the Republic of Vietnam."
In March of 1968, Martin's 36th U.S. artillery unit was sent to Babenhausen, Germany, where he'd remain for the next three years. During this time he was described as "[developing] organization and high morale among [his] troops," and "[displaying] professionalism and spirit expected from only the most outstanding Non-Commissioned Officer." In a letter of appreciation one of his commanding officers wrote that "your ability to do an outstanding job in anything reflects great credit upon yourself, you unit, and the U.S. Army." It was also during this time in Germany that Martin got to know a waitress who worked at a bar frequented by the U.S. soldiers. Gertrud Margarete Geier was sassy, feisty, and German to her core. Her outspoken ways and spunky attitude must have charmed the quiet, soft-spoken sergeant, because when he returned to the United States in 1971, Gertrud (known as Gerdy) followed him back to Fort Sill, Oklahoma, and the two were married in front of a Justice of the Peace on October 8th of that same year. One year later, Martin was promoted to Sergeant First Class. A fellow officer described him as "One of the most outstanding NCO's with whom I have served." He received a letter of congratulation for his outstanding record of service, as Alpha Battery's Chief of Firing Battery. "Your superior performance was directly responsible in producing a smooth-functioning firing battery. Your expert knowledge, loyalty and dedication is in the highest tradition of the United States Army." Another officer spoke of him in another letter of appreciation, saying "Your professionalism and "can-do" attitude have contributed immensely to the morale of this unit. Under your supervision, the battery has made tremendous strides toward improving their military skills. Your loyalty and dedication have caused you to be admired and respected by contemporary and subordinate alike. Your spirit of cooperativeness and enthusiasm have induced members of the battery to follow your example."
Martin and Gerdy lived in the town of Lawton, Oklahoma, until his deployment to Korea in 1974 forced him to leave her at Fort Sill until the following January. During his year in Korea attached to Battery A, Martin again showed his kindness and compassion towards children by contributing together with the men in his company to purchase bikes as a Christmas present for the Korean children at a local orphanage. He received his second Medal of Commendation while in Korea. Shortly thereafter he returned to Fort Lewis for the second time, where Gerdy was able to join him. They remained there for two years, until he was deployed to Germany for the second time, as well. THIS time he brought his little German wife with him, and the two lived happily in the town of Schwaebisch Gmuend for the next three years. Martin continued to love and be well-loved by the local children. Gerdy recalled that he had a couple of young children who were like his shadow, following him around everywhere he went. Martin and Gerdy had a very active social life in Schwaebisch Gmuend. They enjoyed getting together with their friends to organize Volksmarches, a form of noncompetitive fitness walking that was very popular at that time. Through it they were able to earn awards for completing the marches, as well as raise money for charities by finding sponsors for the events. During these years in Germany, Martin would receive his final two ranks: that of Master Sergeant in 1978, and Sergeant First Class in 1979.
In 1980 Martin and Gerdy were sent back to Fort Lewis in Tacoma Washington for the final time. Two years later the military wanted to send him back to Germany, but Gerdy, tired of moving and ready to settle down for good, said no. Thus, Martin retired from the military in 1982 after twenty-one years of service. He and Gerdy moved to their little house on East G Street in 1981 in Tacoma, Washington, where they'd spend the rest of their lives together. Martin spent the next five years doing odd jobs and becoming a jack of all trades until March of 1986, when he began his second career with the City of Tacoma Public Works/Traffic Engineering.
Martin enjoyed his work with the City of Tacoma. He loved getting to point out projects that he'd worked on and talk about the lights and poles that he'd set and repaired. He enjoyed participating in putting up the lighted Christmas decorations hanging on the light poles on Pacific Avenue in Downtown Tacoma. He was also proud to help put up Tacoma's Christmas tree in front of the Pantages theater on 9th and Broadway for several years. He was a locator for the city as well, detecting and marking where their traffic and street light wires ran. He retired in 2009 after nearly 23 years with the city as a Traffic Signal/Street Light Electrician.
In 1990 our family (the Nyhuises) moved into the house directly across the street from Martin and Gerdy. They took it upon themselves to become grandparents to what would be five kids by 1998. Gerdy was an excellent cook, and made delicious strawberry jam, mouth-watering roasts, and, of course, her famous spaghetti, or as we called it, "spaGerdy"! Martin was a grandpa/handyman to the whole neighborhood. Using his extensive carpentry skills, he made name plaques for all his neighbors. His skills as a handyman and master carpenter were always in demand, and he was proficient and willing to serve in many areas, including upholstery, deck building, remodeling homes, building stair railings, cupboard building and repair, and beautifully refinishing furniture. He was industrious and creative, often reclaiming old "trash" that others threw away by fixing what was useless to them and making things not only functional again, but beautiful. His home was surrounded by beautiful roses that he carefully cultivated, and which Gerdy dearly loved.
Martin was also an avid hunter. He immensely enjoyed his trips to Montana to hunt deer and antelope, the more impressive of which he proudly displayed on his walls. He loved getting outdoors, often taking hours-long walks or drives with Gerdy to the countryside or to look at Christmas lights. He was a faithful, devoted husband who loved and cherished his wife their entire lives together. Every week he'd drop her off at the local church, and would be there without fail an hour and a half later to pick her up again. He enjoyed Gerdy's delicious German cooking and her no-nonsense way of showing her love, and he reciprocated in his quiet, ever faithful care of her, until she passed away in August of 2011.
To us, Martin was truly our Grandpa. He never missed a Christmas, Thanksgiving, or Easter celebration if he could help it. Every holiday he'd bring Martinelli's sparkling cider for everyone to enjoy, often with some other special treat. He was there to celebrate with us at our graduation and birthday parties, always with a simple, sweet card in hand. Martin offered the use of his home to both of the Nyhuis boys after each of them graduated, and seemed genuinely glad for the warm company and assistance around the house that they offered. Although he hadn't been to church in many years, he'd watch sermons on TV on Sunday mornings, and spoke of Jesus being his Lord and Savior. He certainly displayed the qualities of a loving and faithful life of honor to God. He was quietly protective of his family, and supported and loved us immensely, as we loved and supported him. His passing was as his life had been: peaceful, quiet, and surrounded by his family. He was preceded in death by his wife of 40 years, Gertrud Vanover, in 2011. Although we miss Martin more than we could have imagined, we are comforted knowing that he is with God, and that someday, we will see our beloved friend and Grandpa again.


Arrangements by Edwards Memorial, Funerals Homes, Chapels and Crematories.
253-566-1008

To send flowers or a remembrance gift to the family of Martin Daris Vanover, please visit our Tribute Store.
Previous Events
Inurnment Service
Tahoma National Cemetery
18600 SE 240th St
Kent, WA 98042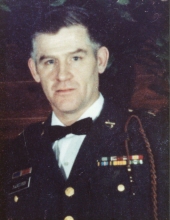 Thank you for sharing your
memory of Martin
Provide comfort by sending fresh
flowers from our local florist.
No thanks, please don't show me this again.